Pukka RankFish ©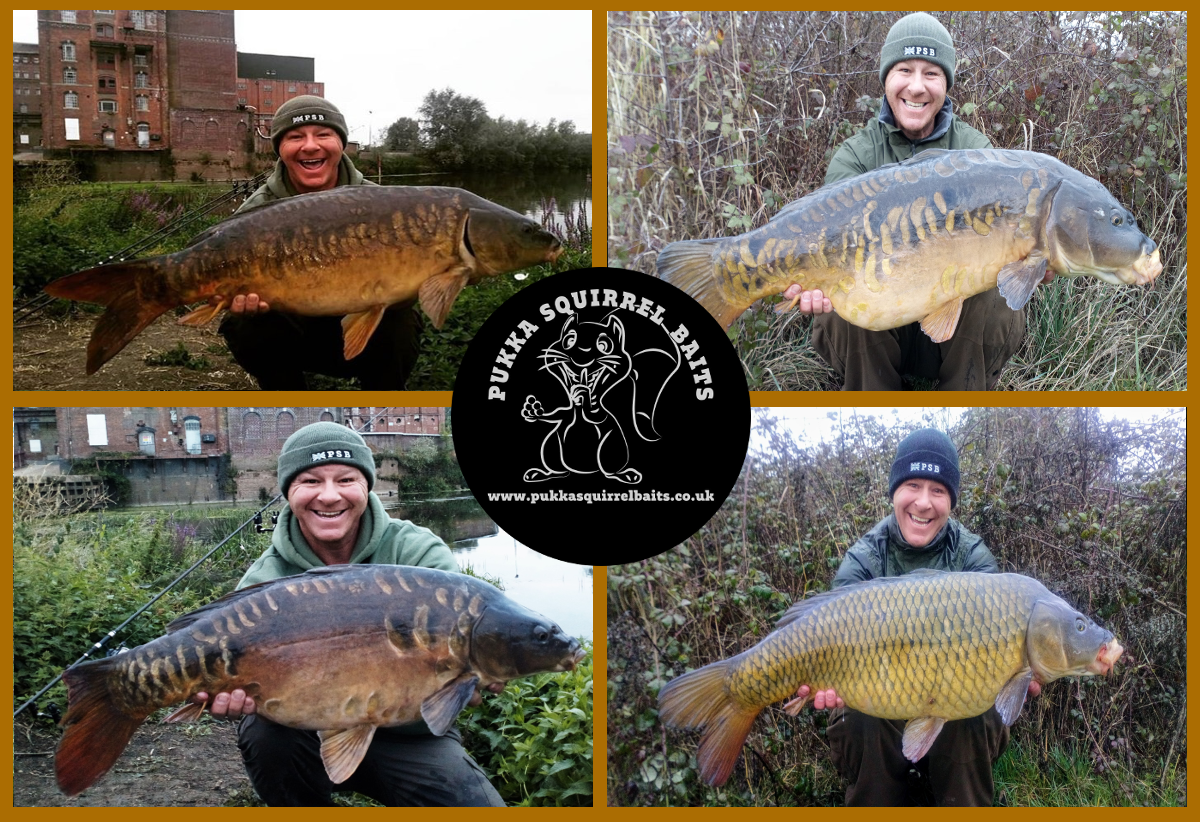 This Ultimate Fishmeal Bait has been thought, resourced rolled and designed to catch Carp not the Angler.

We feel here at PSB after 30 Months of Testing the Pukka RankFish on a Variety of Waters across the UK in all conditions over the four seasons, we are now excited that the launch of this Special Fishmeal Bait is upon us.
We've sourced the best quality Fish-meals yes there's more than one not two but three that make this Unique Freshly Rolled Bait a serious Carp Food Source that without a doubt will help you put more Carp on the Bank.
The Pukka RankFish in our eyes and mind is an instant high attract Fishmeal Bait with longevity on any chosen water it's introduced. The reason we say this is because this is not an over Flavoured Bait it's a Quality Soluble Digestible Food Bait that Carp will continue to eat day in day out purely down to the Nutrition it holds.
We are Secret Squirrels we will be keeping many Secrets Rolled in the Pukka RankFish Very Quiet, we don't and won't disclose its entire contents due to the Vultures out there Happy to try Copy.
This Awesome Fishmeal does however consists of 6 Powders just a Few being Antarctic Krill Meal, Squid Meal, Squid & Octopus Extract Powder which is a Concentrated Feeding Trigger to increase Palatability and Feed Intake.
We have also added another Fishmeal which we know has a Crude Protein level of 83% packed with Amino Acids. This awesome Fishmeal is Course its got that crunch which Carp love and takes longer than your normal Fishmeal to breakdown which is perfect for those OldSkool Anglers on the Big Low Stock Pits knowing over a period of time there Food is still there unlike the LT94 based Fishmeal Baits.
There's of course some Cost Effective Ingredients to make the Pukka RankFish complete which in total makes up this Ultimate Basemix to above 50% Protein and being very Attractive to Carp.
Of course Fresh Eggs are used like in all our Fresh Baits at Pukka Squirrel Baits and added to the Eggs are our Blend of Fishy Flavours, Pure Fish Oils and Essential Oils. Again we must stress the importance of keeping these to Ourselves, but all you need to know is we've gone back to the Early 80s regarding our Flavours and Essential Oils as what we know is a Winning Formula which Compliments the Pukka RankFish Basemix perfectly. This Awesome Fishmeal is all about Quality it's not the type of bait you purchase to Fill In anywhere. Don't underestimate the Pulling Power of the Pukka RankFish and around 50 Baits in an area is enough or 1-2 kilo of this Food Source is a Real Meal for Carp of all Sizes which they won't forget.
We've designed the Pukka RankFish for one Sole Purpose that's to Feed Carp to Catch Carp and for You the Angler to be Satisfied with your Results wherever you go. There's been No Compromise regards to the Hard Work and Expense that's gone into this Ultimate Fishmeal it's a Winner it is our Most Expensive Fresh Food Bait of the Range but you get what you pay for, our aim is for you guys on Limited Time which is 90% of Carp Anglers these days is for the Pukka RankFish to make your Precious Time Valuable and if you have to pay that little bit more knowing what your using is 100% Correct giving you a Tremendous amount of Confidence which we hope you'll be Smiling after each and every session your on Using this Fantastic Pukka RankFish Fishmeal Bait.
---