GS4 - Grey Squirrel ©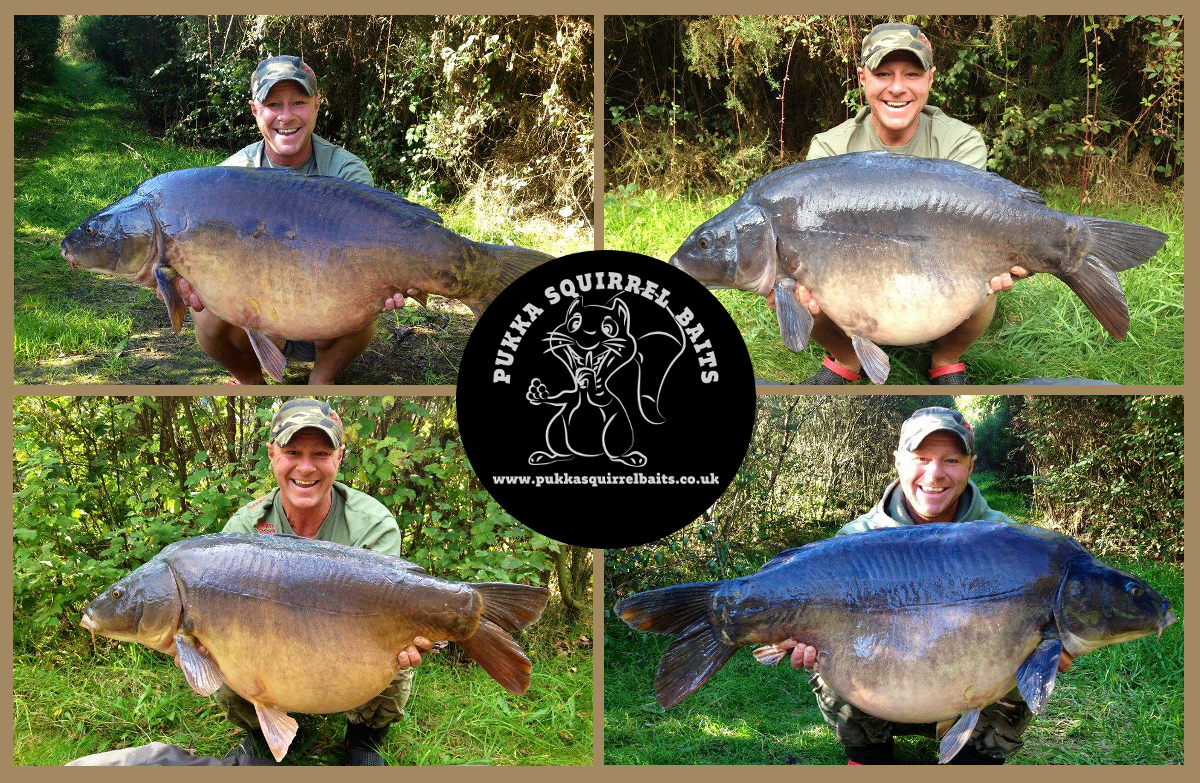 The New Formulated GS4 Grey Squirrel which we are happy to Re-Launch is a totally different Food Bait from the rest of the PSB Range for the 4 Seasons, which will stand out from the crowd on many waters due to the Quality of Ingredients that it holds. The GS4 has an abundance of High Grade Powders which Carp simply crave all year round that have stood the test of time over decades in Carp Food Baits. The GS4 Food Bait is rolled using the awesome LT94, Pre Digested Fish, Liver Powder, GLM, Kelp, Vegetable Proteins & Spice along with a few of those Off the Scale Powders you wont see in current baits out there, its a Unique Basemix without the Attractors that's for sure.
This Food Bait will trip up the Old Carp in your chosen lake the Poorly Carp that require Repair and Valuable Nutrition for there Digestive System to survive. The amazing Liquid Attractors added to this New Formulated GS4 are a Blend of Secret Old School Flavours & Essential Oils with a Certain Solid Ingredient Liquidized down with low heat also added to our Fresh Eggs before Rolling. You guys that are looking for that edge that want to be different reaping your own rewards from your own hard work the GS4 is an Instant High Attract Food Bait especially for you. The Secret behind this GS4 Food Bait is simple it creates a cycle on the lakebed from all the naturals the lake holds, basically generating a feeding frenzy for all inhabitants of the lake to feed off.
The GS4 is very Soluble which will break down quickly making it easy for Mr Carp to Digest even in the colder months where many Carp switch to Naturals, the GS4 will come into its own which can be used as a seasonal long campaign Bait that will have them Carp coming back for more. It's not about Quantity here it's about Quality a very different Food Bait to many out there that once you've tried for yourself you won't look back its a Winner, another Secret Squirrel Bait for all you Like Minded Anglers out there. All Food Baits are Rolled Fresh using Fresh Eggs from Order, don't miss the trick by not giving the New Formulated GS4 a try, let your catch reports do all the talking again we are Proud that the New Formulated GS4 will make many Anglers happy over time another Quality Classic Carp Bait from the PSB Range.
---